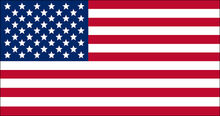 The United States of America, or more commonly known as the United States, the US, USA, or America, is a federal republic comprised of 50 states and a federal district. It is one of the world's most ethically diverse and multicultural nations, as well as a large geographical and wildlife diversity.
For a full article of the United States of America, click [here].
In-Universe
Not much is known about the United States of America in the universe of Minority Report. However, it is known that a number of existing agencies survive into 2065.
Constitutional Changes
In 2014, the Government of the United States granted over 10 million undocumented immigrants amnesty as well as the repeal of the 14th Amendment to the Constitution. This act prevents naturalized born citizens and has changed how citizenship is acquired. Details of the repeal of the 14th Amendment or how people gain citizenship remain unknown.
Federal Government
The Government of the United States of America is the federal government for the United States and is divided into three separate branches: Executive, Judicial, and Legislative. Below is a list of all mentioned government organization, agencies, and departments in the Minority Report Universe.
Executive Branch
Judicial Branch
Legislative Branch
Currency
The United States dollar is still in use, however, most of the currency is now digital. Cash is almost never issued, and according to Agatha, only "criminals and fugitives" utilize paper currency.
Local Government
Locations
States
Community content is available under
CC-BY-SA
unless otherwise noted.